LRF Educational Lecture and Lab Tour
Come tour the only community based coral lab on the Big Island!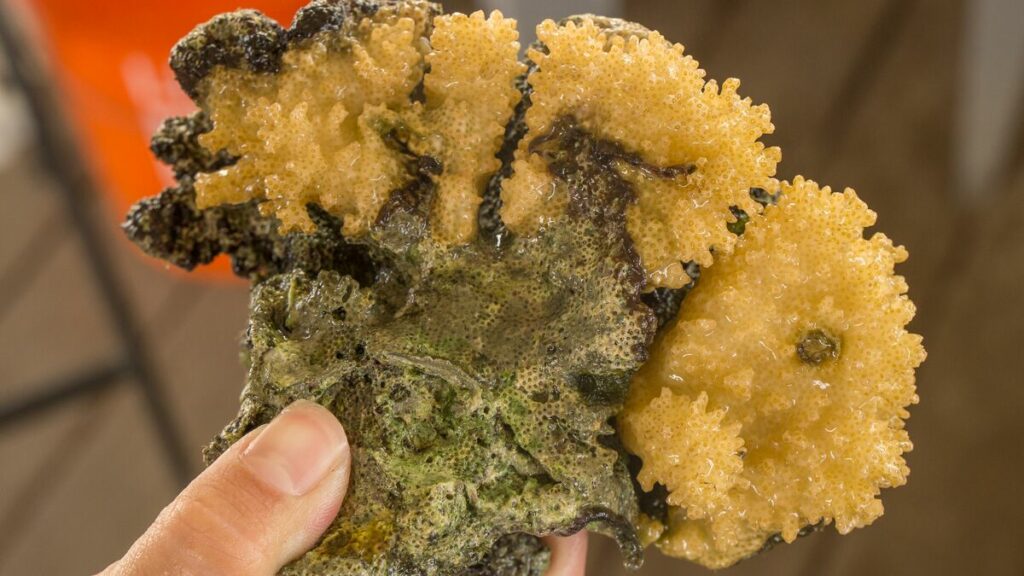 We offer a  marine scientist led educational lecture and lab tour at our facility two days per week.
Learn all about coral – what it is, where it lives, how it feeds, the problems it's currently dealing with in our oceans and what you can do to help.
The tour lasts ~ 90 minutes and we promise you; you'll never look at coral the same way again.
Come and experience this one-of-a-kind Hawaii tour today.      
Tuesdays and Fridays @ 10:30 AM.  
Reservations required.                $32 per adult,  $20 for those under 16.
Reef and Manta 2 Tank Dive, plus Lab Tour
2 Tank Dive, Mantas and Lab Tour with Lecture
This is a diving experience like no other in Hawaii…
..the opportunity to visit a working coral lab and nursery, to view the fragmentation and growing process involved in coral restoration; then you get to enjoy some great Kona coast diving  accompanied by a marine scientist from the Legacy Reef Foundation team.   
Our Legacy Reef Foundation marine scientists will accompany you on the boat and in the water, identifying coral and reef critters along the way to make for a complete day of education and fun. The 1st dive will be the reef ecosystem and the 2nd dive will be a night reef & manta dive!
Your day will start with a visit to the Legacy Reef Foundation non-profit facility, based at NELHA near the Kona airport, at 1pm. Here, you will be greeted by your host and our team of marine scientists and staff who will offer you a coral and reef educational lecture followed by a lab tour of our facility, where we grow Hawaiian corals on land.
After the lab tour we will dive in the pristine waters off West Hawaii, with our conservation partners, Aquatic Life Divers, on one of their two custom built dive vessels (made by Armstrong in 2018).  These 32 foot vessels  boast twin Yamaha 300 Outboard Motors to get you out and diving with speed and comfort.
Your 2-tank diving portion of the experience will include some of the best coral viewing spots on the West Hawaii coastline. Your boat will leave from its slip at the Honokohau Harbor (which is a 10-minute drive from the Legacy Reef lab).
Exact dive locations depend on the day's weather.
Meal: On the dive boat, we will serve a tasty lunch of sandwich, chips, fruit & non-alcoholic beverage. Let us know if you require the sandwich to be a vegetarian option.
Equipment:  weights, air tanks and coral smart sunscreen for your dives.  Our conservation partners, Aquatic Life Divers  can support you with their collection of new, high-end dive gear, if you wish to rent the dive kit. 
This tour will be offered on Monday & Thursdays, starting at 1pm at LRF and back to the harbor by 8.30pm.
Price is $225 p.p. (gear is additional charge).